Because we work in partnership with our clients, we know that some clients simply prefer to manage all their own marketing. To facilitate this, we offer a full range of  PR and marketing training courses to support your business.
Bespoke or Open Training Courses
Our courses are bespoke to your organisation, and we also offer a range of open training courses including:
– Creating a winning marketing plan
– How to write a Killer Press Release
– Targeting the media, online and offline
– Content Management
– Sales for non-salespeople
Our courses are delivered by experienced marketing people who are trained trainers, so you'll be able to benefit from real-life experience and in-depth question and answer sessions.
Benefits of Marketing Training Courses
Even if you want to outsource your marketing, attending an up to date training course can ensure you get real value from your marketing investment.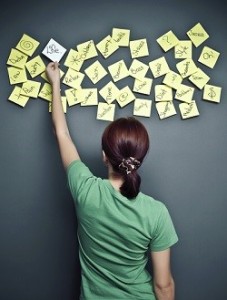 Although we are a consultancy, we recommend our clients up-skill and train as much as possible.  Not only does it make their marketing £ go further, it also makes our job as their consultants so much easier.  Here's just one example why:  once a client truly understands all the implications of PR, they will have a better knowledge of what is required to get in the press.  That means they will be on the lookout for the most appropriate stories and opportunities.
Media training is also an excellent area for clients to train in.  After all, it's essential to know how to deal with the press in times of crisis, but why wait?  Knowing how the media work can only help cement a mutually beneficial relationship, resulting in better or more coverage.
Of course, often it's a case of upskilling one or two members of staff so that they can support a marketing function.  For this we can create a full programme of training and coaching, enabling them to ultimately deliver all the marketing inhouse.
Open training courses are available in Bristol, Birmingham, London, Exeter and Plymouth, Devon.
For more information on our forthcoming open programme, or to request a bespoke marketing training programme for your business, please contact us on: 01626 864458
See our latest courses on Eventbrite: