When it comes to marketing Devon companies – and elsewhere – PR and marketing costs are soaring, but budgets are being slashed…
"Half the money I spend on advertising is wasted; the trouble is I don't know which half"*   
*Attributed to William Hesketh Lever, 1851-1925  
A well known saying that really should be obsolete!  Today, using Cost Reduction Marketing (CoReM) tools  and technology, we CAN make our marketing £'s work harder, and be more effective…
Cost Reduction Marketing
We start by taking a holistic view of your business marketing.  By analysing effectiveness and "marketing waste", together with robust online tools, we can devise a Cost Reduction Marketing (CoReM) matrix that should reduce your costs and boost your return on investment.
Read and weep…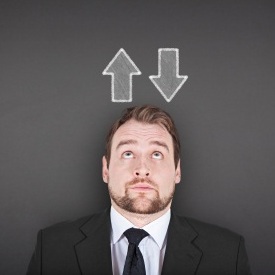 ~ Company A:  invested heavily in glossy brochures but refused to mail them because of the postage costs…
~ Company B: had a beautiful website but it was simply not working because the SEO was incorrect and the website was impossible to find…
~ Company C: booked a whole series of online advertising with a very reputable tourism advice site, however the set-up was wrong, so they spent twice as much as they should (booking double the entries) and got very poor results…
But these companies are not alone – these are really common marketing issues.
"Just at the time that we all need strict control over our marketing costs, the landscape has never been more complicated!  Online, offline, PR, affiliates, advertising, advertorials, sponsorship, mobile …  "
Cost Reduction Marketing can help prevent costly mistakes by flashing up the "cost-pinch-points", and analysing each marketing activity strategically, to create a simple to follow timeline and CoReM Strategy.
We work through an intensive audit, and use technical, PR, creative and marketing experts to make recommendations, and then we'll explain what's possible in plain English.
How can PR and Marketing work for my business?
The main ingredients of an excellent marketing strategy are creativity, experience and time. Most people are creative, but just don't have the time, nor the in-depth technical expertise required…  so marketing can end up rushed and results get stymied.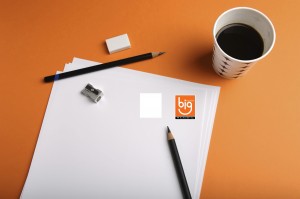 Through an intensive CoReM Analysis, we will identify the best and worse areas of your marketing, addressing what could be better, what needs to be enhanced or eliminated, and what should be added.
Accountability and plain English
We will create accountability benchpoints, feedback and learning opportunities.   Simplifying your marketing with a straightforward step-by-step strategy.   Then we can either train you to implement it, work as part of your team, or we can roll our sleeves up and do it all for you.  (Note: you can never totally abdicate from marketing your business, but you can take it easier knowing you've a well-designed strategy, and an experienced agency to manage it.)
DIY quick review: What are your main costs/successes in marketing?
– your/staff time: planning, reviewing, innovating, communicating with clients
– SocMed, Tweeting, Facebook, Blogging, etc
– networking, face-to-face, groups, events
– follow-ups, telephone calls and meetings
– advertising – online, offline, broadcast, print
– word-of-mouth management, third parties, affiliates, recommendations
– printed matter & postage
* Ask yourself: Do you have a full strategy for each of these?  Do you know which is the most effective?
Want to know more about Cost Reduction Marketing?  Give Big Results PR & Marketing Devon,  a ring on 01626 864458
Terms: Cost Reduction Marketing  and CoReM (C) Big Results. 2012.  PR & Marketing Devon, Newton Abbot & Exeter.
Find us on  Google+